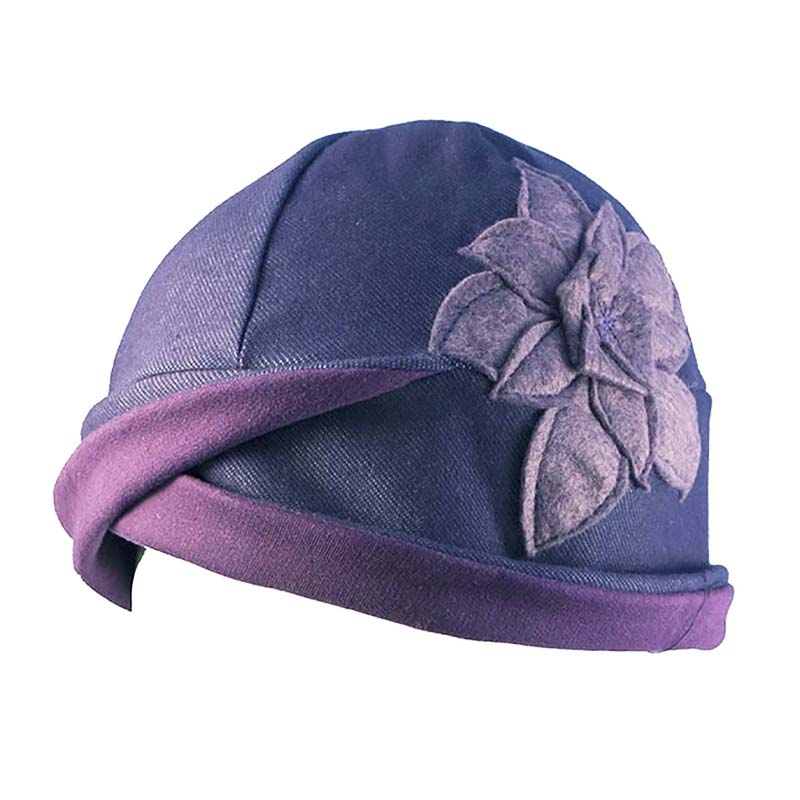 Indigo Upcycled Jersey Beanie Hat for Healing - Flipside Hats
Made in America with eco-conscious materials.
Two tone beanie cap is made from upcycled cotton jersey.
Soft, lightweight beanie for all day comfort for any activity. 

Indigo beanie hat with eggplant double layer over ears to style as you like.
Iris floral applique.
One size stretch fit. Fits small to large size, 55-59 cm.
90% repurposed cotton, 10% spandex, recycled pop bottle decoration.
Made in USA.