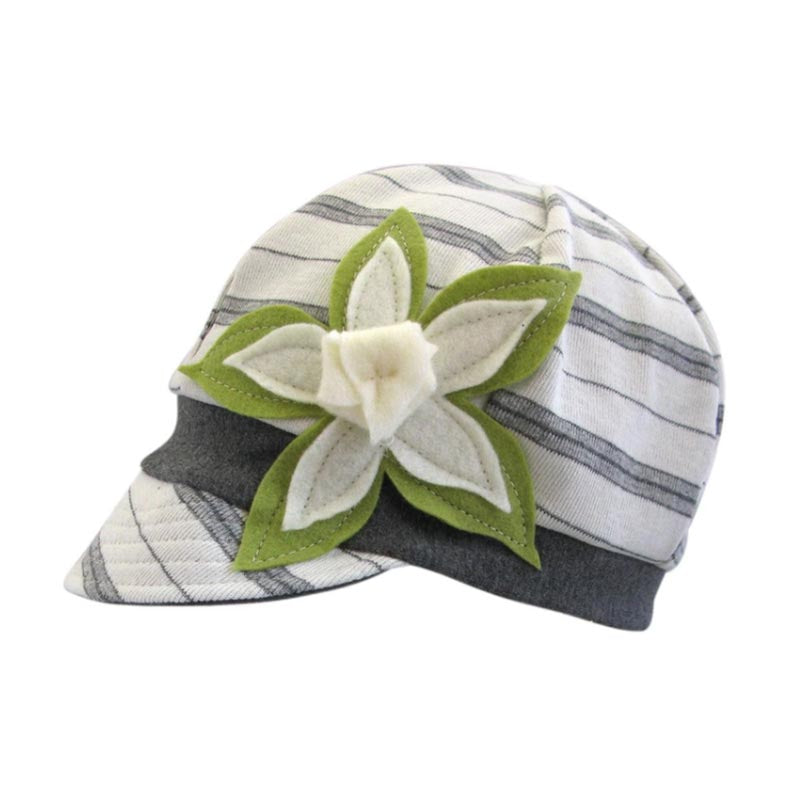 Hermione Weekender Soft Jersey Cap - Flipside Hats
Upcycled eco friendly soft knit jersey cap.
Grey and cream striped cap.
Fern green and cream flower detail.

Grey underbrim and band.
One size stretch fit. Fits small to large size.
90% repurposed cotton, 10% spandex, recycled pop bottle decoration.
Made in USA.