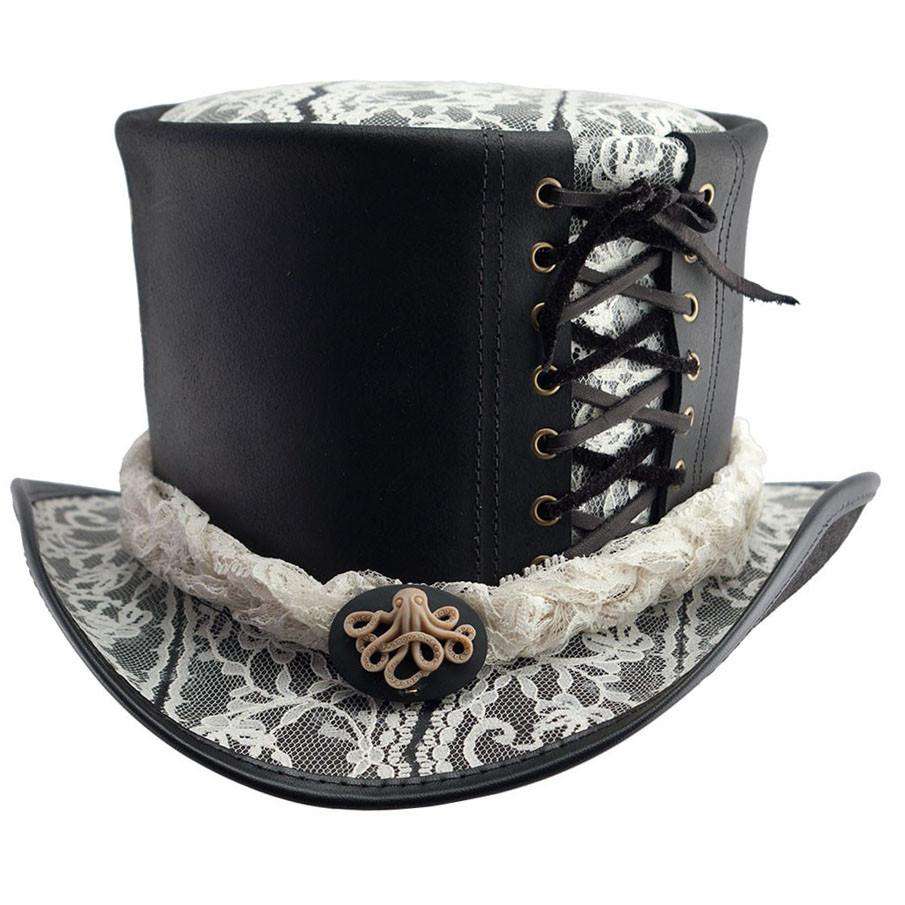 Havisham Leather Steampunk Top Hat, Black - Steampunk Hatter
Full grain, smooth handworked leather topper. An American made masterpiece.
Just for the lady's to suit any mood. Elegant with a hint of mystery and danger.
Corseted side panel, allows a peak of the lace beneath.
Lace crown top, brim overlay and shawl.
Button accent 
Leather top hat, 5" tall crown.
Approximately 2" wide brim.
Fully satin lined.
Removable inner anti-sweat liner.
Available in different thickness to adjust size.
Made in USA.