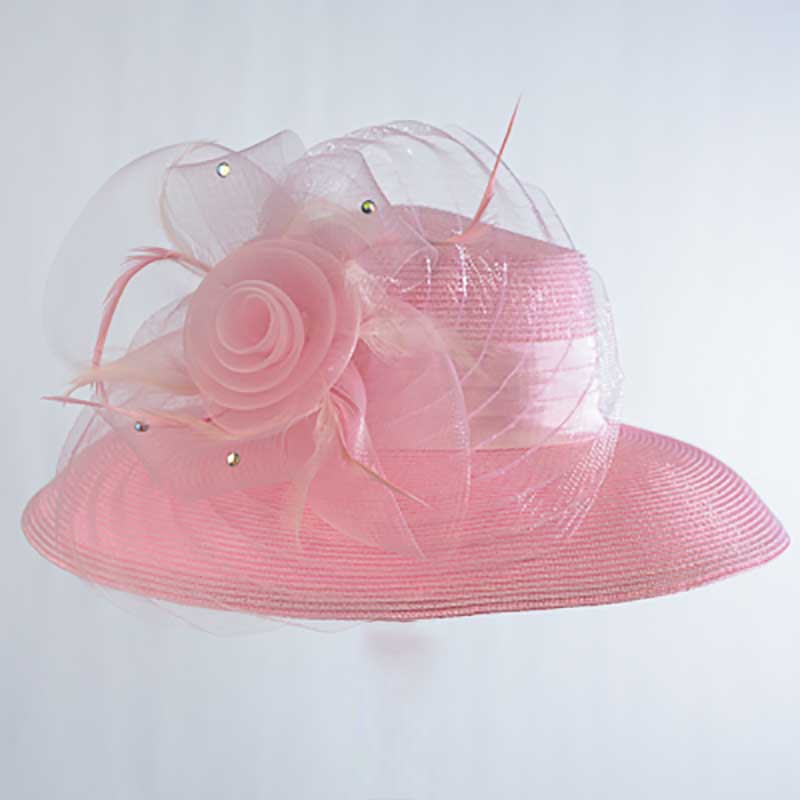 Flower with Pleats Down Brim Church Hat, Pink - KaKyCO
Down brim hat adorned with crinoline bow over pleated horsehair.
Feathers and rhinestone accent create a perfect dress hat for special occasions. 
It provides excellent sun protection for formal outdoor events.
Soft microbraid polystraw dress hat. 
Downward sloping big brim, lampshade style brim, 4" wide.
Sun protection, UPF 50+.

Flat top shallow crown, width 6.5", height 3.5".
One size, 22.5".
Handmade in USA with imported materials.
Available in pink and ice blue.