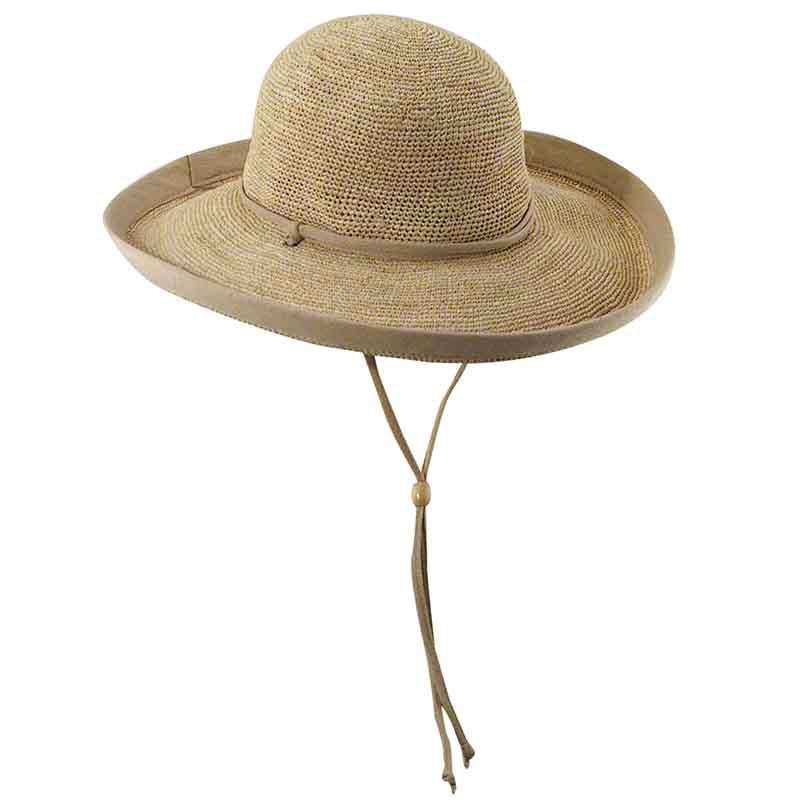 Fine Crocheted Raffia Up Turned Brim Hat with Chin Cord - Scala Hats
Kettle, up-turned brim hat with chin cord.
Fine crocheted organic raffia hat with cotton band and trim.
Wide elasticized sweatband for maximum comfort.
Four colors.
Shapeable, 4" wide brim.
Packable, crushable raffia.
One size.
100% organic raffia, excluding trim.