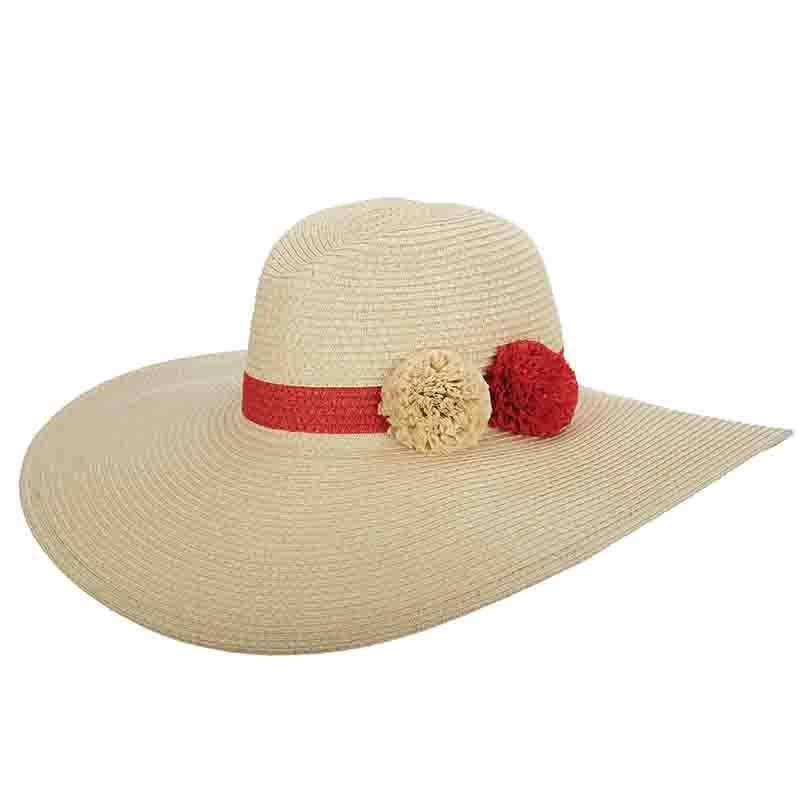 Extra Large Brim Pom Pom Safari Hat - Cappelli Straworld
Extra wide, slightly floppy brim safari style hat, 5", provides excellent sun protection.
Fedora-like dented crown with front pinch.
Inline contrast - red - color band with red and natural color pom poms.
Inner band with drawstring to adjust fit.
UPF 50+ ultraviolet rating - excellent UV protection.
One size.
100% paper braid.