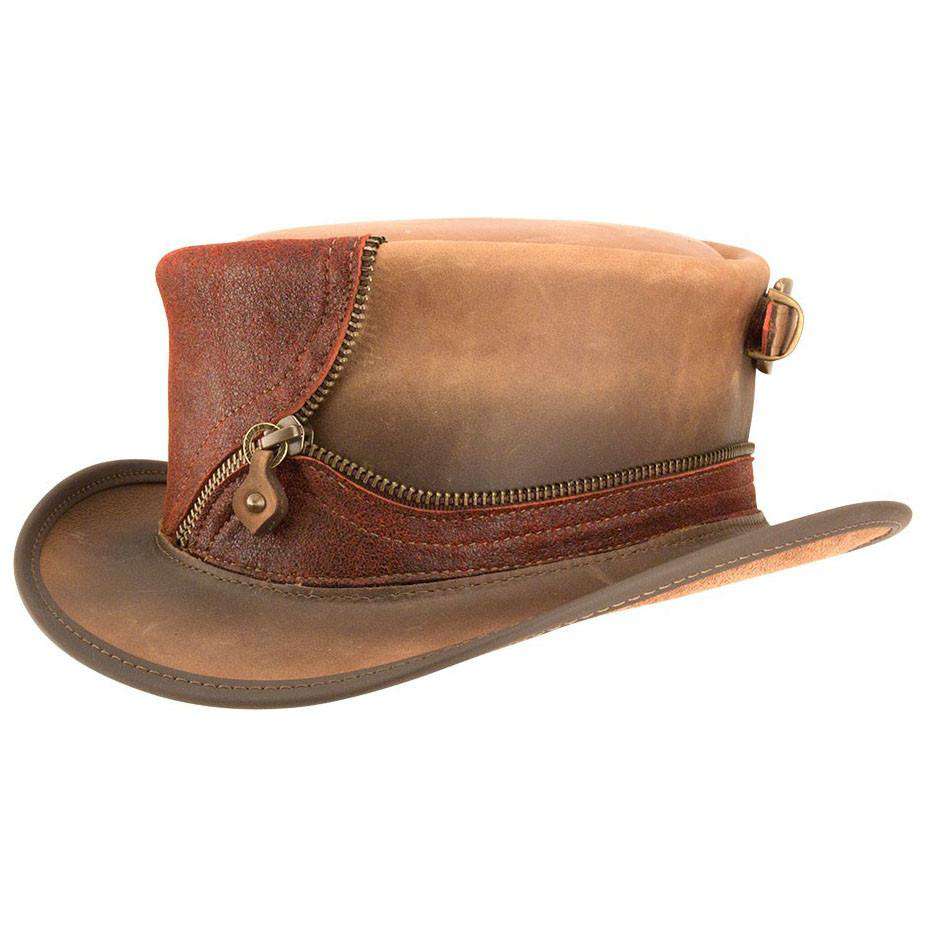 Eureka Leather Steampunk Top Hat - Red Brick
All leather, American made masterpiece designed by Merry-Lee Rae.
Leather top hat, 3.75" tall crown.
Approximately 1.75" wide brim.
Soft, multi-tone red vest-like band with zipper and belt buckle detail.
Satin inner lining.
Removable inner anti-sweat liner.
Available in different thickness to adjust size.
Made in USA.
Contact us to order larger sizes.