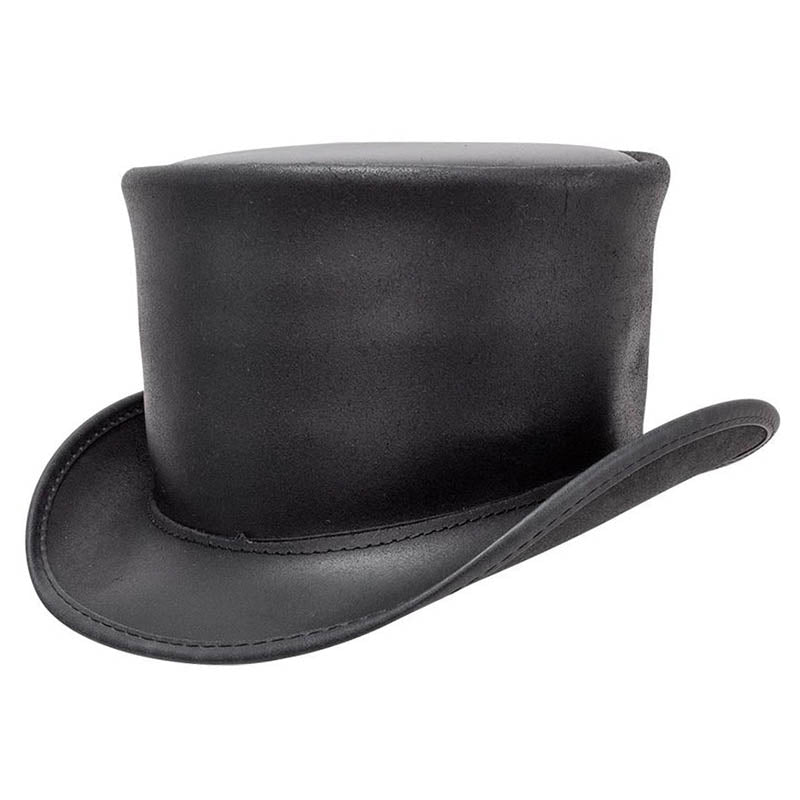 El Dorado Leather Top Hat, Black - VooDoo Hatter
Full grain smooth leather Voodoo Hatter top hat. 
Mysterious in its simplicity, showing the beauty of this lustrous leather.
Leather short top hat, 4.5" tall crown.
Approximately 1.75" wide shapeable brim to adjust to match any mood.
Removable inner anti-sweat liner.
Available in different thickness to adjust size.
Made in USA by master hatters.