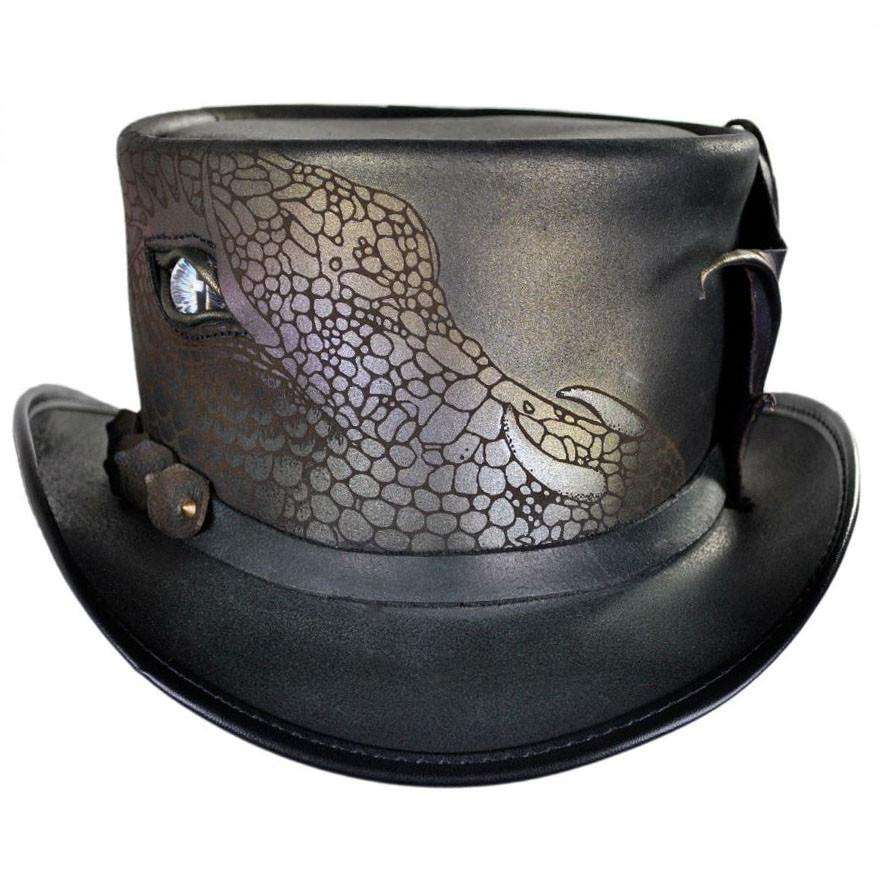 Draco Leather Top Hat - Steampunk Hatter USA
All leather, American made masterpiece.
Leather top hat, 4.5" tall crown.
Shapeable, wired brim, approximately 2" wide.
Hand-worked dragon scale pattern.
Scalloped leather band.
Serpentine eye and wing. 
Water treated, but do your best to keep the wing dry. 
Made in USA.