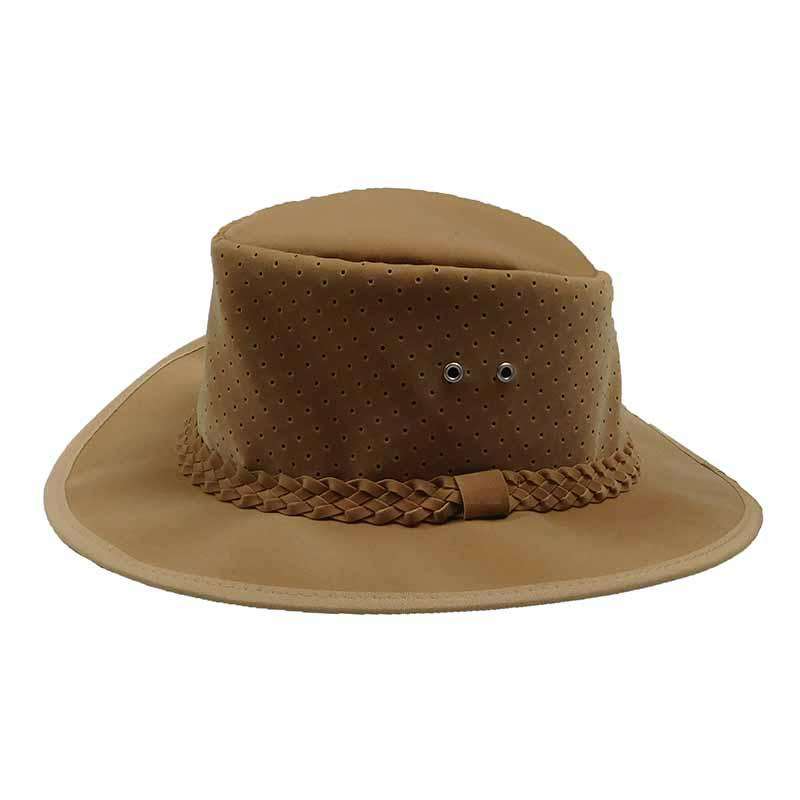 DPC Global Perforated Crown Soaker Hat
Soaker hats keep you cooler by the additional evaporative cooling.
Pour water over hat, or dunk it, then shake excess water off. 
Brim and crown is made of a special suede-like microfiber that retains water and provides slow evaporative cooling.
Flat Aussie style crown top with perforated sidewall, 4" deep crown.
Outback style brim with slight curve front to back, 3" wide, ribbon bound.
Braided suede-like band.
Wide elastic comfort inner band provides snug -wind resistant- fit.
UPF 50+ ultraviolet protection rating.
50% polyester, 50% nylon (microfiber)
 Also available with full mesh or partial mesh crown: