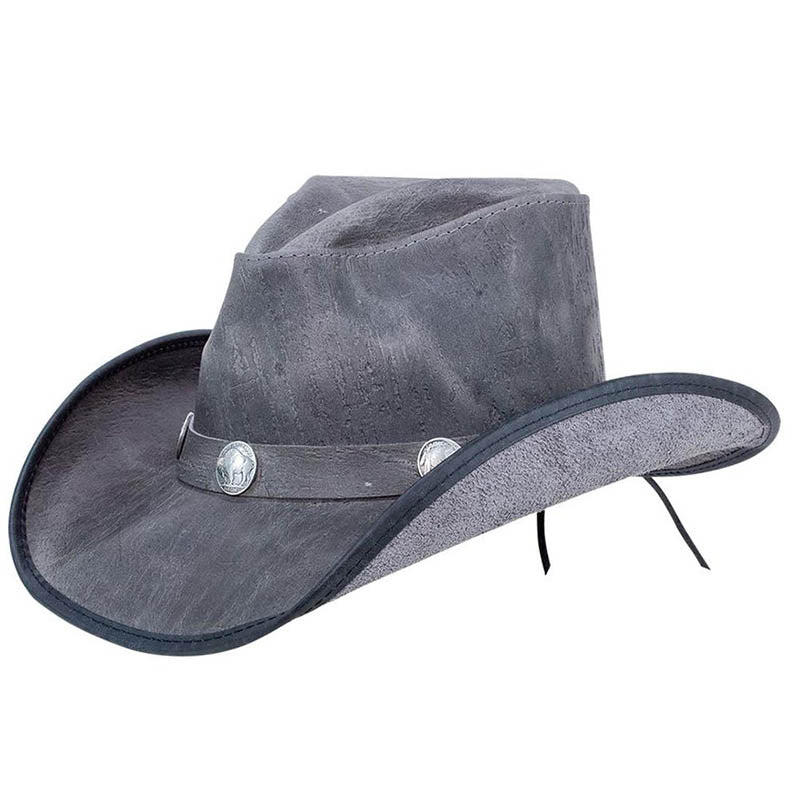 Cyclone Leather Cowboy Hat with Buffalo Band up to 2XL - Double G Hat
High quality top grain cowhide leather cowboy hat.
Textured finish will allow hat to get more characterized as it is handled.
Matching leather band with buffalo nickel coin detail.
Crown is dented a signature Double G carefree pinch, 4" deep.
Curled up brim, 3" wide, wire, shapeable.
Leather is naturally sun protective and it blocks all UV rays.
Water repellent.
Made in USA.