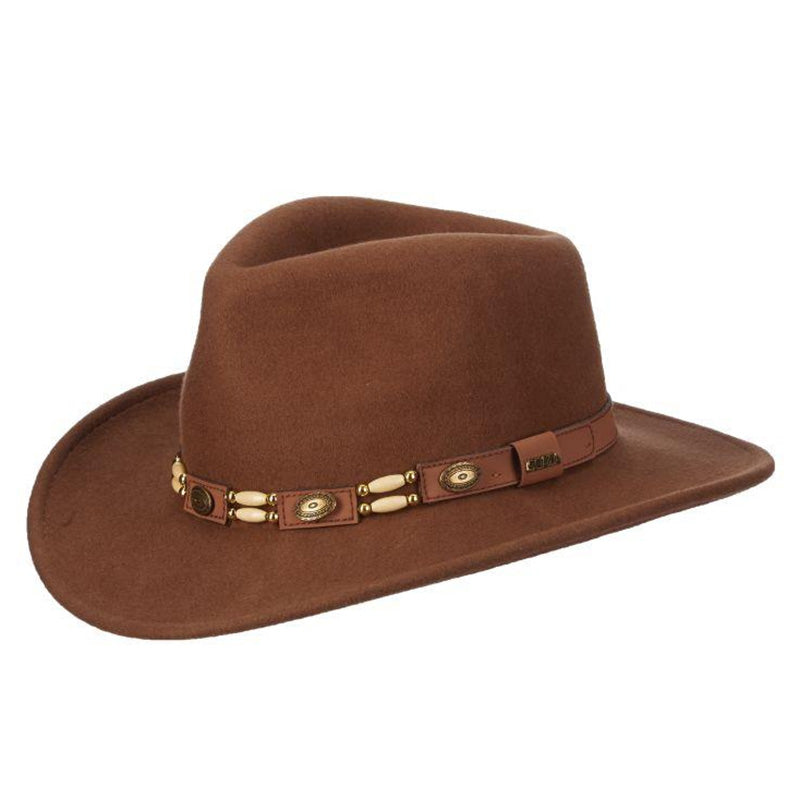 Crushable Water Repellent Wool Felt Outback Cowboy Hat with Bead Band - Scala Hats
Outback style wool felt hat.
Packable, crushable. Naturally water repellent.
Dented and pinched crown

Gently curved brim, 3" wide.
Leather band with beads and choncos.
Cotton inner band.
Excellent sun protection. 
100% wool felt.
This item ships via FEDEX SMARTPOST. Delivery time 5-10 business days.