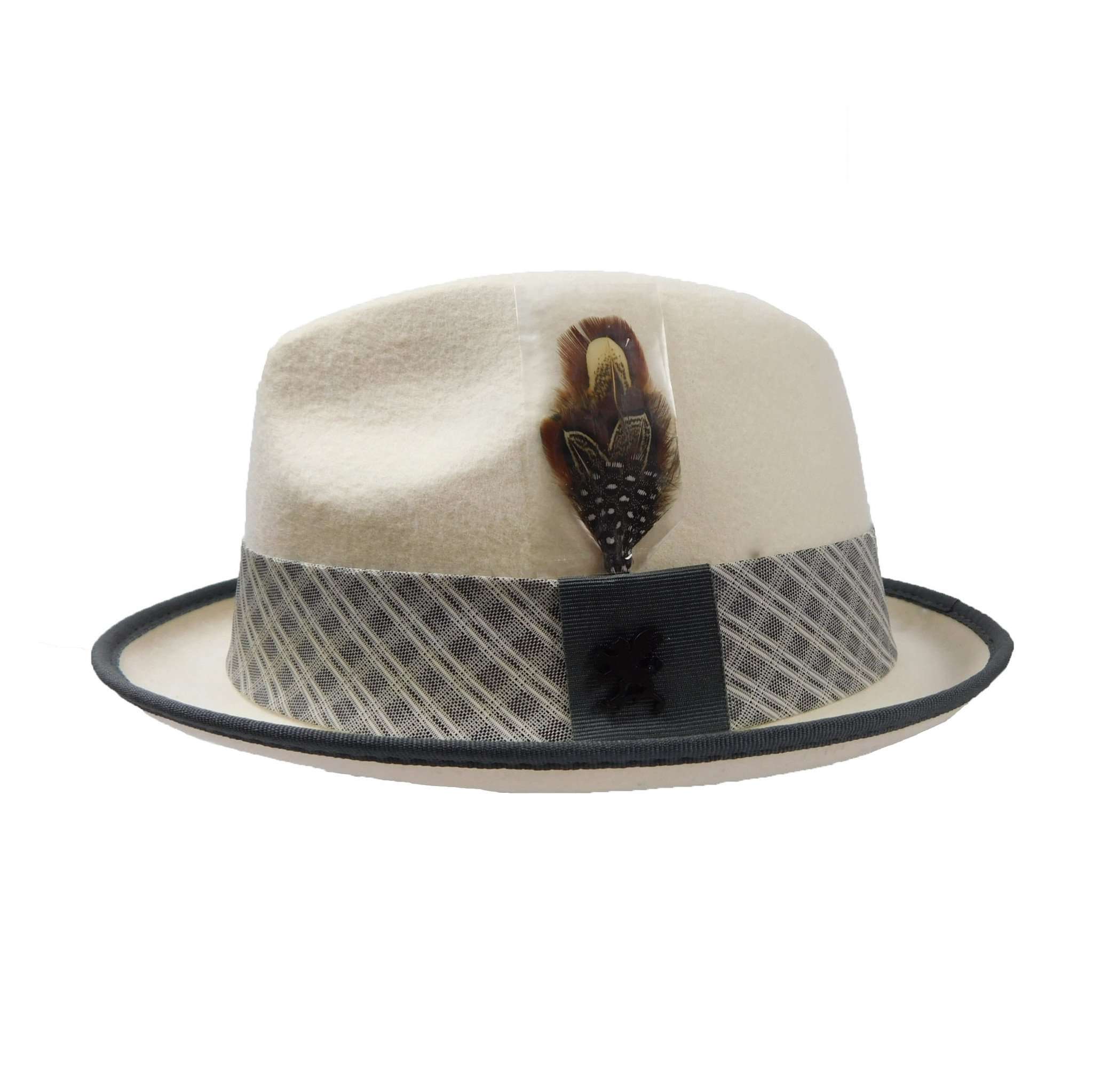 Crushable Stacy Adams Fedora Hat
This beautiful hat completely sold out. But don't despair, Check out our other Stacy Adams hats!
1.5" wide bounded snap brim.
Tie Print Band with feather (in protective sheet on pics)
Satin Lining.
Pinched front, center dent.
Ivory, black, grey.
100% crushable wool felt.
 Same style polybraid hat for spring and summer.