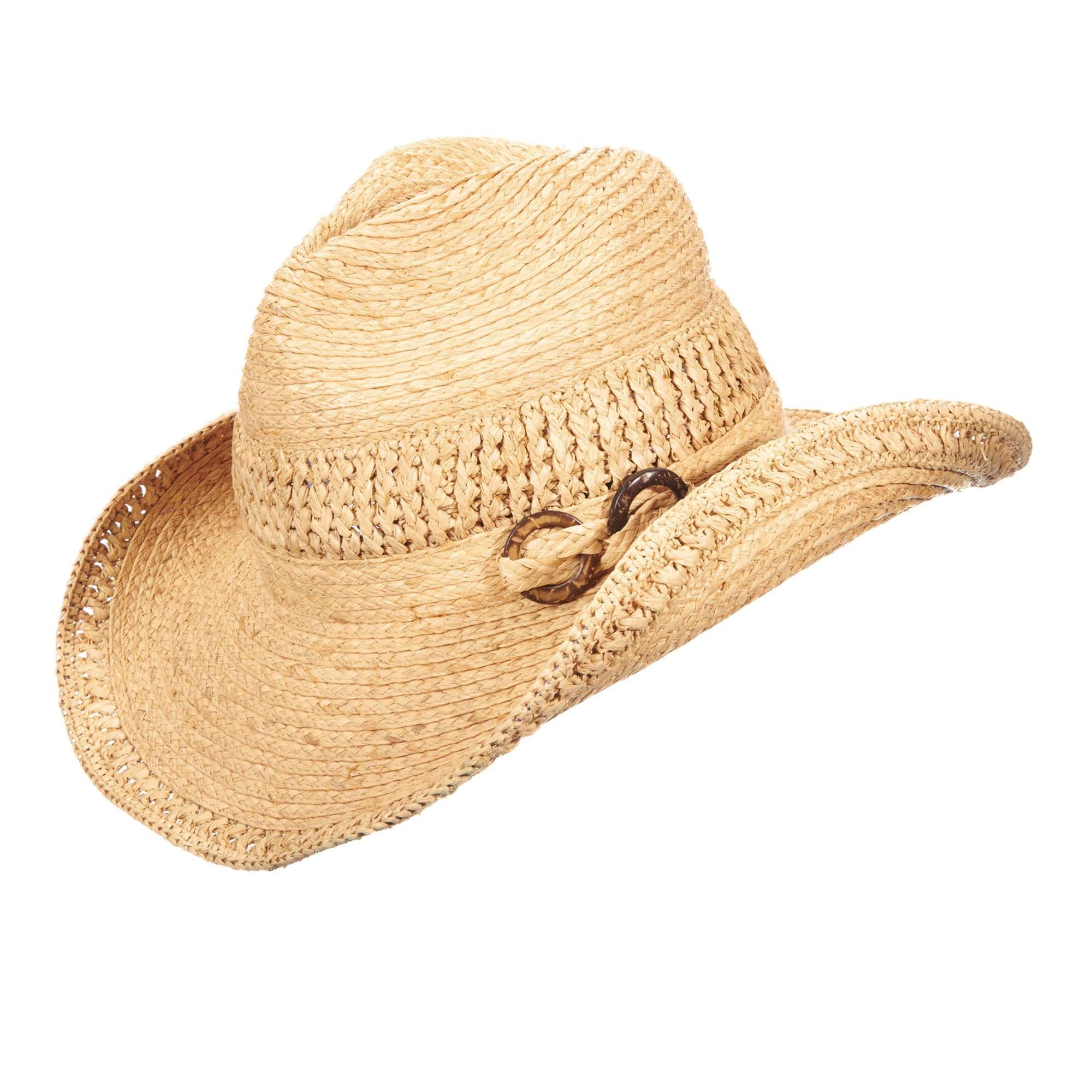 Raffia Western Hat with Coconut Ring - Callanan Handmade Hats
Braided fine raffia cowboy hat.
Crocheted mid-crown and brim edge created an elegant look.

Brim is curved front to back and curled up on sides, 3.5" wide.
Brim has wire edge to shape as you like.
Dented crown with deep front pinch.
Coconut ring accent.
Inner drawstring to adjust fit.
One size, medium.
100% raffia