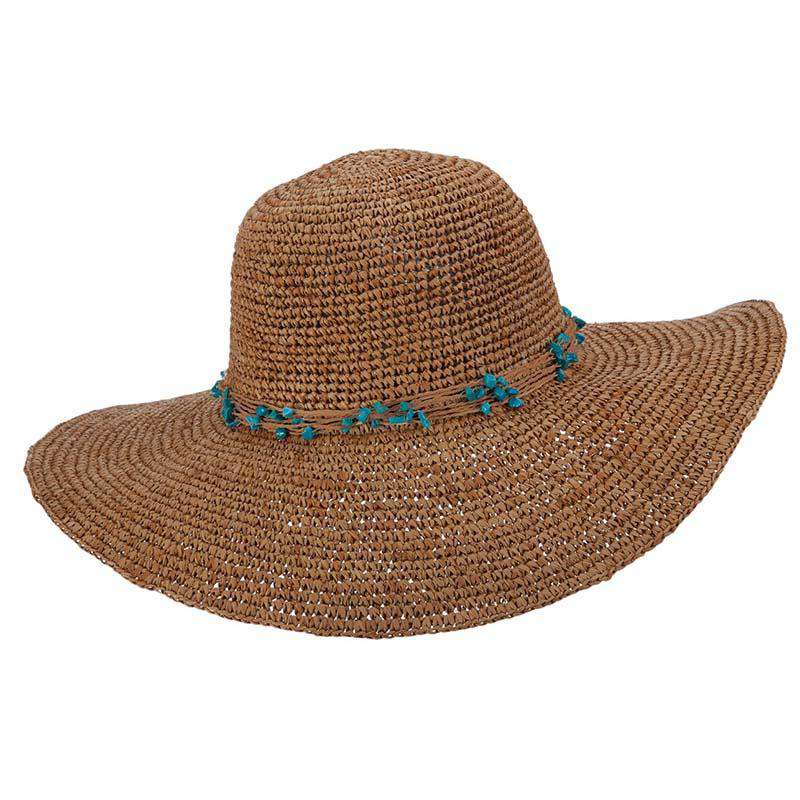 Crocheted Raffia Sun Hat with Turquoise Beads - Callanan Handmade
John Callanan Permanent Vacation handmade hat collection.
Crocheted raffia floppy hat.
Round crown, 4" wide slightly floppy brim.
Twiested raffia and turquoise bead tie.
Wide elasticized CoolMax® sweatband. Moisture wicking cooling comfort.
Packable.
One size, but it runs smaller. Comfortable fit upto 56 cm.
100% raffia.