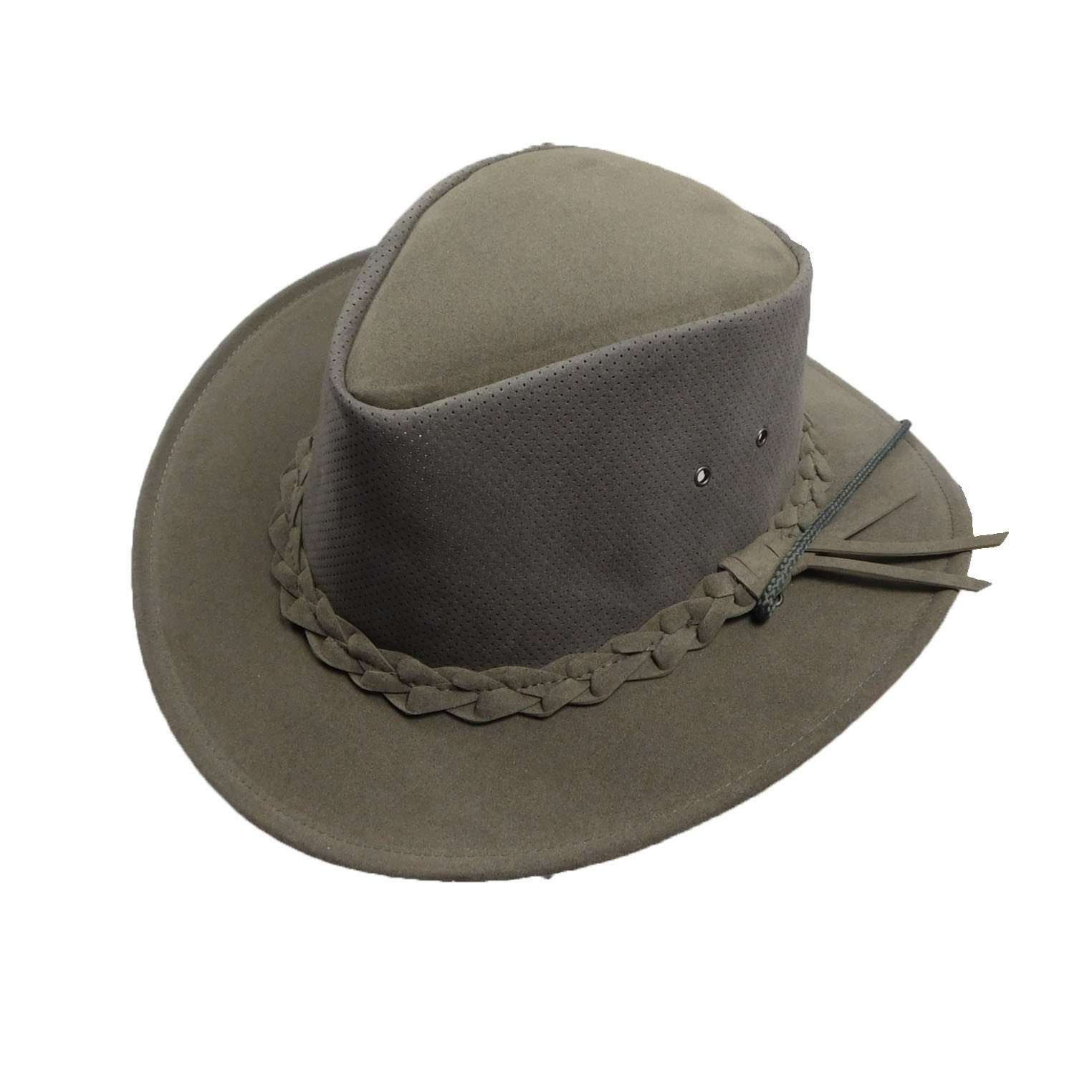 Ceduna Soaka by Kakadu Australia - Grey
European styling medium size brim, 2" wide
Tapered crown 3.75" height. Inner panel raised in front to block UV rays.
Fine pin holes on crown provide air circulation.
Double eyelets on each side.
Chin cord with wooden bead.
Braided three strand band with side tassels.
Ultralight weight, 5 oz.
UPF50+ rated.
Hand wash or wipe with wet cloth, dry flat or hang. Additional care instruction.
100% polyester micro-suede.
So what's a soaka hat? You'll also find other styles and more colors here.