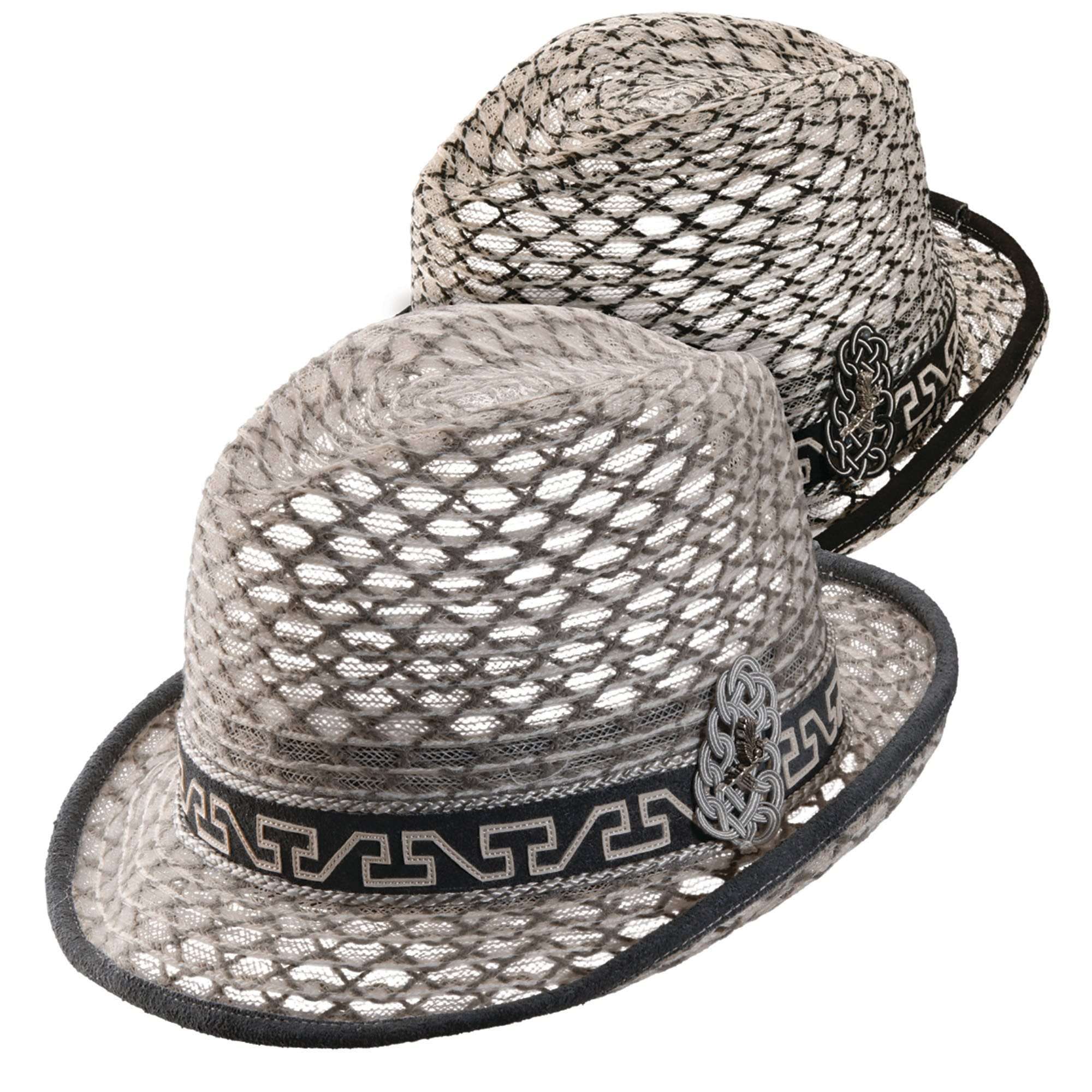 Carlos Santana Threaded Braid Fedora Hat
Carlos Santana Shaman fedora.
Black and white polyester and cotton braid.
Suede band with two tone rope piping trim and applique.
Twisted applique with Abraxas angel pin accent.
1.5" wide wired brim suede bound. 
Suede band with applique inside crown.
Polyblend.
Made in Mexico.