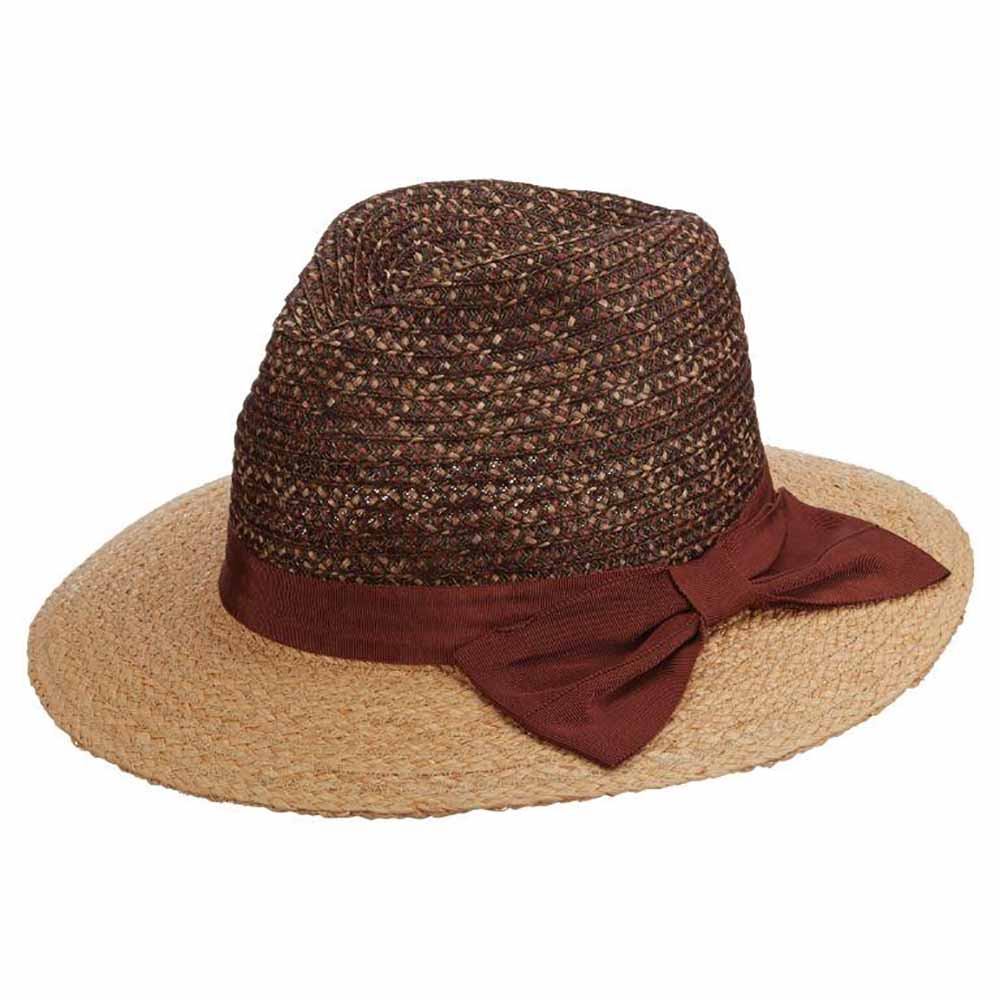 Calabria Braided Viscose Fedora Hat with Raffia Brim - Brooklyn Hat Co
Multi tone shades of brown braided viscose crown.
Raffia brim, 2.75" wide.
Brown grosgrain ribbon band with unique double ribbon slanted bow.
Satin tip liner with Brooklyn Hats logo.
Ribbon inner tie to adjust fit.

One size, fits up to 57 cm.
50% viscose, 50% raffia