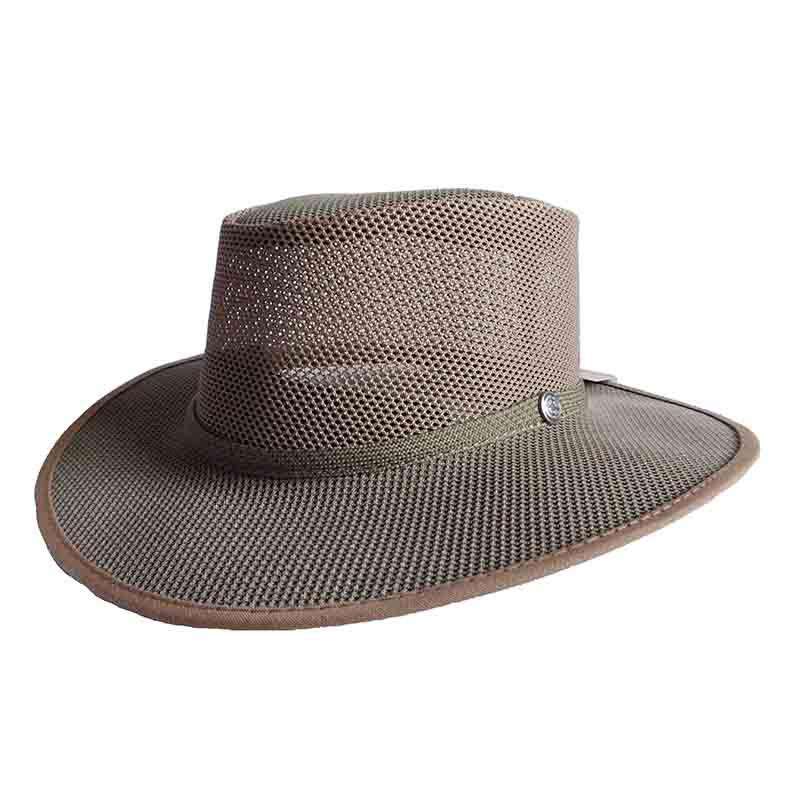 Head 'N Home Cabana Beaver/Olive Two Tone SolAir Breathable Mesh Shade Hat up to XXL
This outback style hat is super lightweight, soakable and provides excellent UV protection.
Its nylon and polyester construction makes it durable, crushable and hand washable.
Laminated crown top and brim gives this hat a UPF 50+ rating.
Mesh sidewalls provide a light and breezy comfort.
Removable, replaceable, washable inner band provide customizable size and comfort.
Soak hat in water for additional cooling effect.
Brim is 2.75-3" wide.
Crown is 4" deep.
Made in USA.