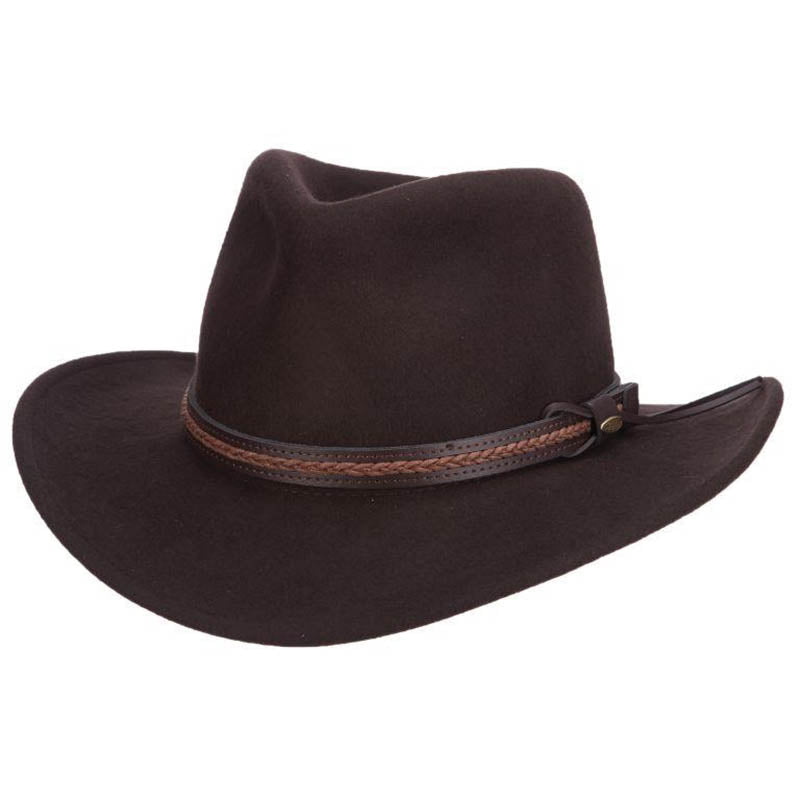 Buffalo Crushable Water Repellent Wool Felt Outback Hat - Scala Hat
Classic outback style wool felt hat.
Packable, crushable. Naturally water repellent and sun protective.
Pinched front and C-crown.
Gently curved brim, 3" wide.
Faux leather band with braided wax cord inlay and SCALA pin.
Cotton inner band.
Excellent sun protection. 
100% wool felt hat.