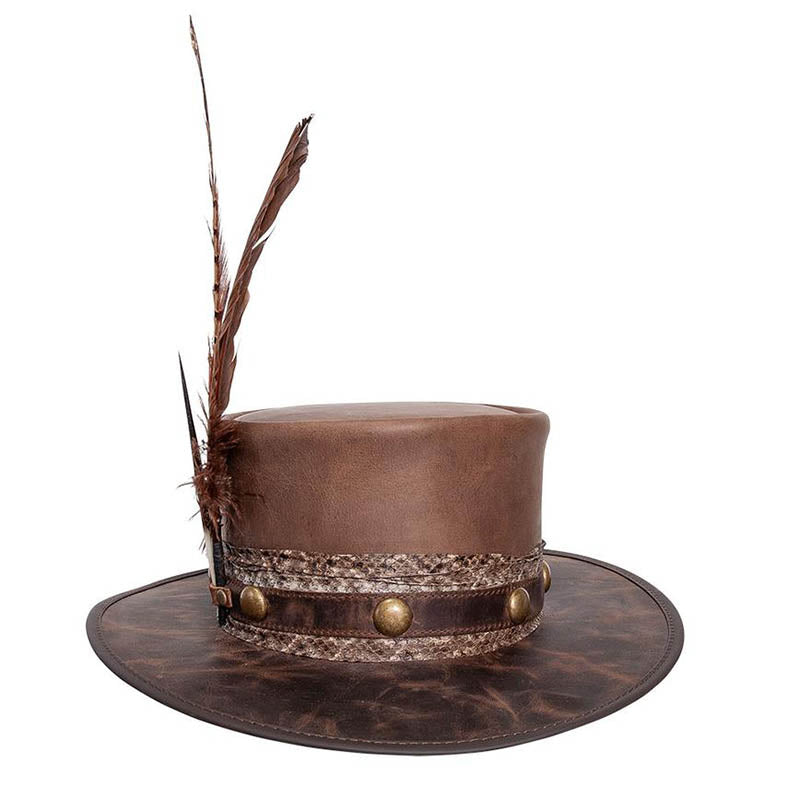 Bohemian Leather Bolero Hat with Large Feather - Steampunk Hatter, USA
This striking Frontier bohemian inspired cowboy hat is a one of a kind American Hat Makers style.
Handcrafted with high quality top grain cowhide leather, rattlesnake hide and real feathers.
Intricately two tone brim.
Leather band overlaid rattlesnake hide detailed with bronze rivets.
Flat crown.
Flat brim, 3" wide.
Leather is naturally sun protective and it blocks all UV rays.
Waterproofed for durability. Water will rolls right off it.
Removable, washable, padded sweatband for comfortable wear.
Made in USA.