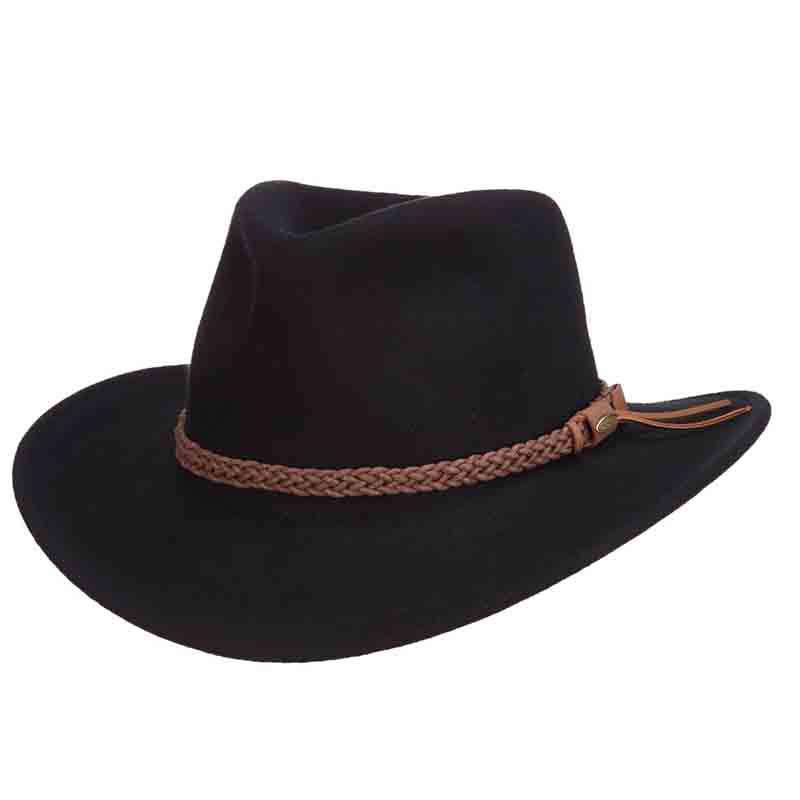 Black Crushable Wool Felt Outback Hats - Scala Hats
Crushable, water repellent wool felt outback style hat with gently curving brim.
Fedora style C-crown and pinched front.
Underwelt,  3" wide brim.
Braided waxed cord band with leather loop detail.
SCALA pin.
Four season, crushable, packable, water repellent, sun protective.
Fold it, roll it and stuff it in your pocket or pack flat in your suitcase. When you're ready, shake out and wear.
Cotton sweatband inside.
100% wool felt.