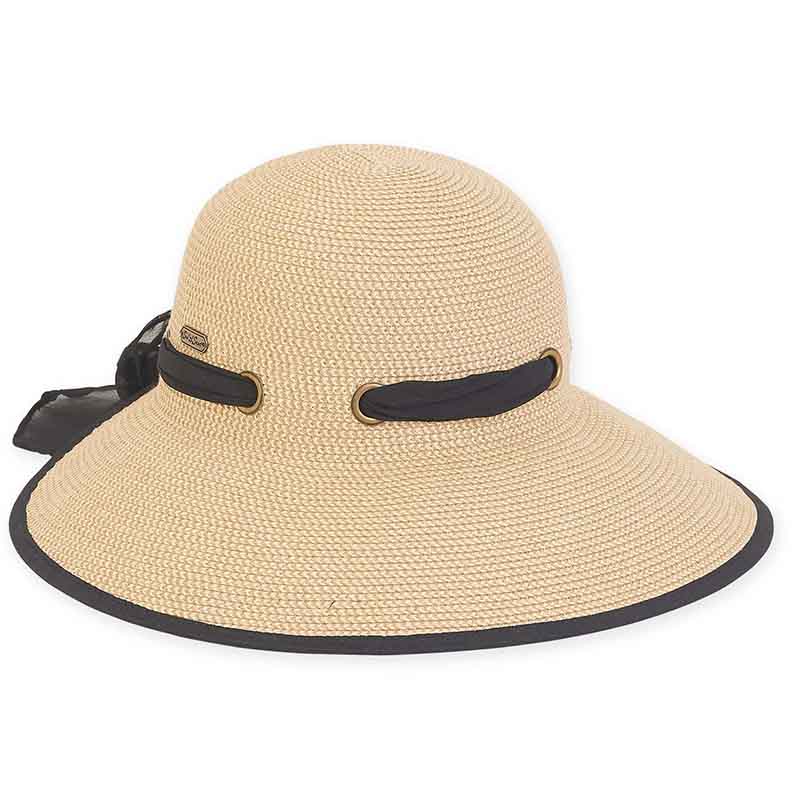 Backless Sun Savor Hat with Chiffon Scarf - Sun 'N' Sand Hat
Backless, facesaver style women's hat.
Stylish multitone tweed straw summer hat.
Ribbon trimmed 4" wide brim disappears toward back.
Black chiffon scarf pulled through metal eyelets and tied into long bow.
Rated for excellent UPF 50+ sun protection. Blocks UVA and UVB rays.
Shapeable brim.
Sun'N'Sand logo.
Inner drawstring to adjust fit.
100% paperbraid