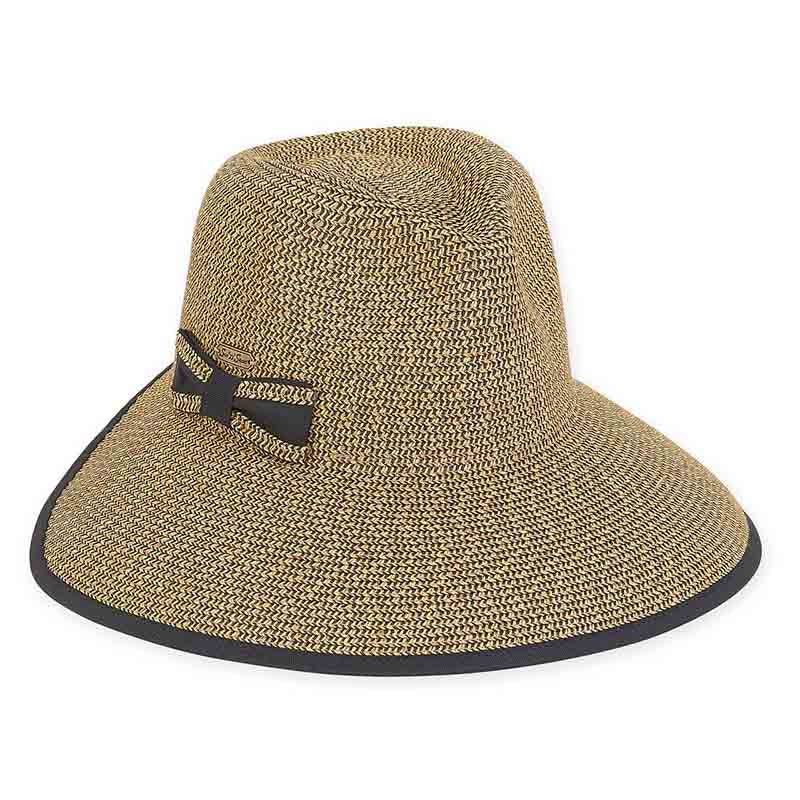 Backless Ponytail Hole Fedora Hat - Sun 'N' Sand Hat
Backless summer hat for women with ponytail hole.

Tweed straw braid hat with contrast color ribbon bound edge.
Brim is 4" wide on front and sides and tapers to a brimless back.
Fedora like C-crown with pinched front.
Straw trimmed grosgrain ribbon bow accent.

Rated for excellent UPF 50+ sun protection. Blocks UVA and UVB rays.
Velcro® closure with ponytail hole above.
Ribbon inner band with cushioned section at forehead.
Shapeable brim. 
Medium/large size, 58 cm, 22 7/8".

100% paperbraid