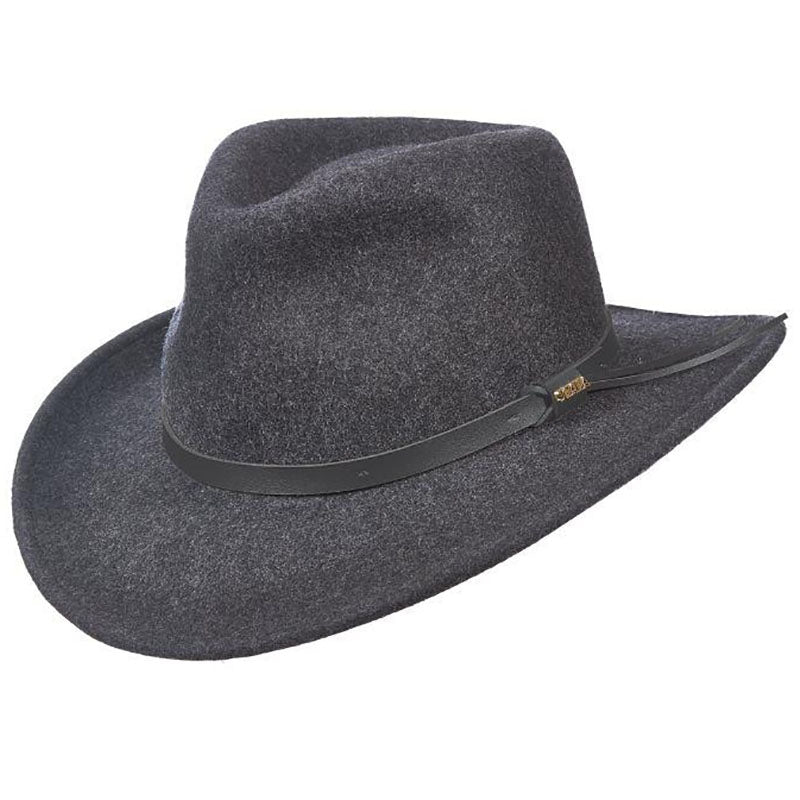 Anchorage Crushable Water Repellent Wool Felt Outback Hat - Scala Hats
Crushable water repellent wool felt outback hat by Scala Hats.
C-crown with pinched front.
Bround brim, 3" wide.
Faux leather band with tails and SCALA pin.
Cotton inner band.
Felt is naturally sun protective.
100% wool felt hat.
This item ships via FEDEX SMARTPOST. Delivery time 5-10 business days.